Service
We engage with you in a conversation designed to discover the priorities you have for a system and how you use it. We repair systems for both professional use and hobby/gaming and respect the needs you have for your system. Our approach at Kirk PCs is to apply industry-standard best practices to resolve your issue as efficiently as possible.
Quality
The quality of the repair is a top priority at Kirk PCs. The technician servicing your computer has strong technical knowledge and years of hands-on experience. We will document all aspects of the repair and give you recommendations for its continued use. Your system will be handled with care using standard tools for repair (anti-static mat, clear surfaces, etc).
Fast, Professional Work
The return time for repairs is very important at Kirk PCs. We will take steps ahead of you bringing in your computer in order to speed up your eventual repair time. Our goal is to get most repairs out the door in 1-2 business days (-shipping on parts).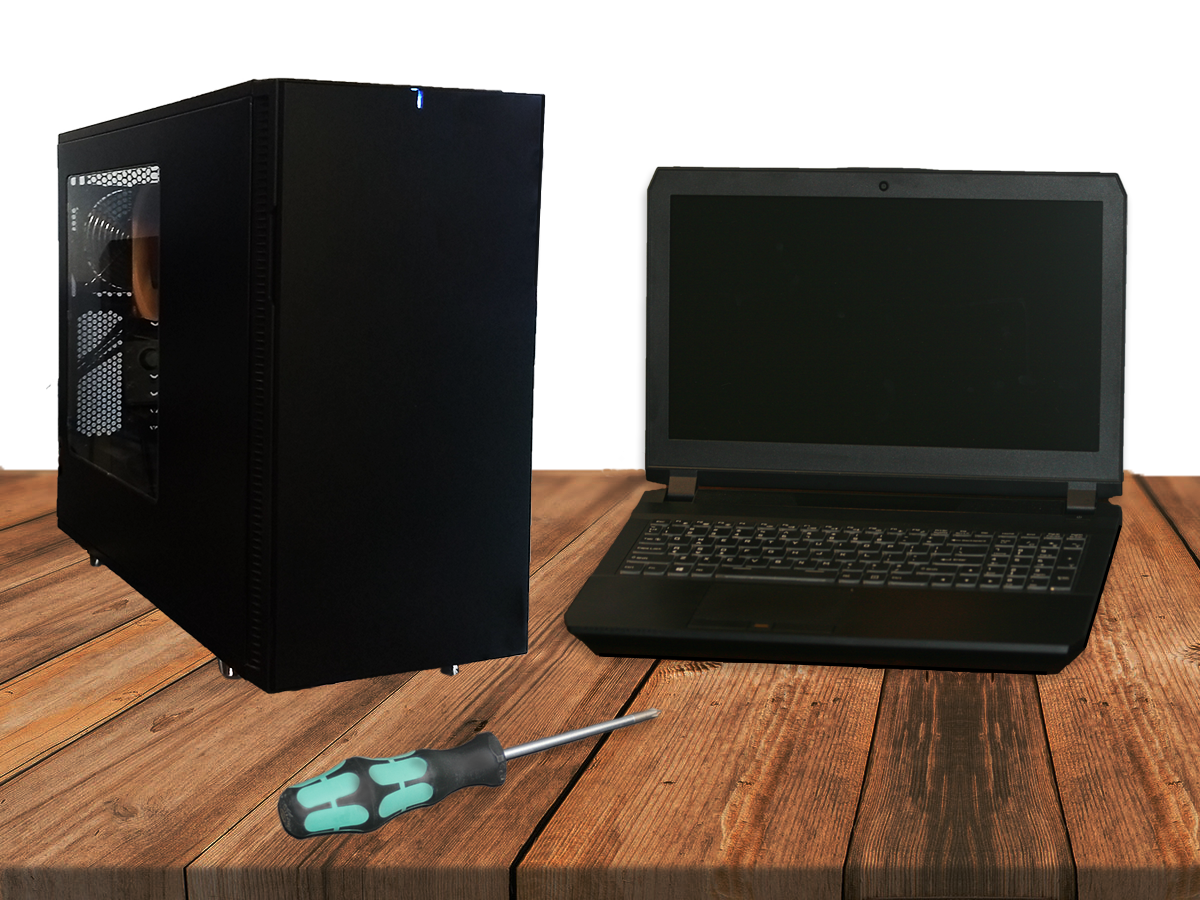 Welcome to Kirk PCs
We are a local computer business that specializes in repairs dealing with Desktop and Laptop Windows systems. We handle the problems with getting your computer to start up, remove malware and viruses, and accidental deletion of files and other data recovery.
For laptops, we offer screen replacements and replacement of many other components at an affordable price including trackpads, keyboards, and mainboards when necessary.
Don't understand what's happening with your computer?
No problem. Bring it in and we will diagnose it for free and give you an update on the necessary steps we need to take to get your computer working again.
We offer custom builds if you are looking for a custom computer built for gaming, modeling or other needs. See the details on our custom builds here.

Desktop

Laptop

CUSTOMER REVIEWS

If you need someone fast and reliable, this is your guy. I needed the whole touchscreen replaced on my laptop. Within 4 days it was ready for pick up, and that's with the delivery time of the part included. And he did it cheaper than it cost me to have just the glass replaced on my phone. Big thumbs up!

I run a business and Friday I found myself with a messed up work computer. Ryan is my neighbor and I knew he could do work on computers so I got in contact with him and he worked quickly to diagnose the problem and fix it! My computer is back home after just a couple days and I am back working again! Thank you so much for all your help!

He was able to fix my laptop quick and get it back to me.

Awesome guy, he saved us from having to get a new computer. My laptop runs like new.